DZS Director Dana Petrova Spoke at International Panel Discussion on European Politics and Programmes
Directors of national agencies for education and top European experts discussed educational strategies and European programmes.
Academic Cooperation Association (ACA), international association consisting of national agencies responsible for internationalisation of higher education, held its latest event in the traditional series ACA European Policy Seminar - What's new in Brussels – this time bearing the subtitle Recent developments in European Policies and Programmes – on the 4th and 5th of March. Representatives from national educational agencies, higher education institutions and other European institutions debated key innovations and opportunities regarding new European educational programmes. European Union directions on higher education and research and their priorities were also debated.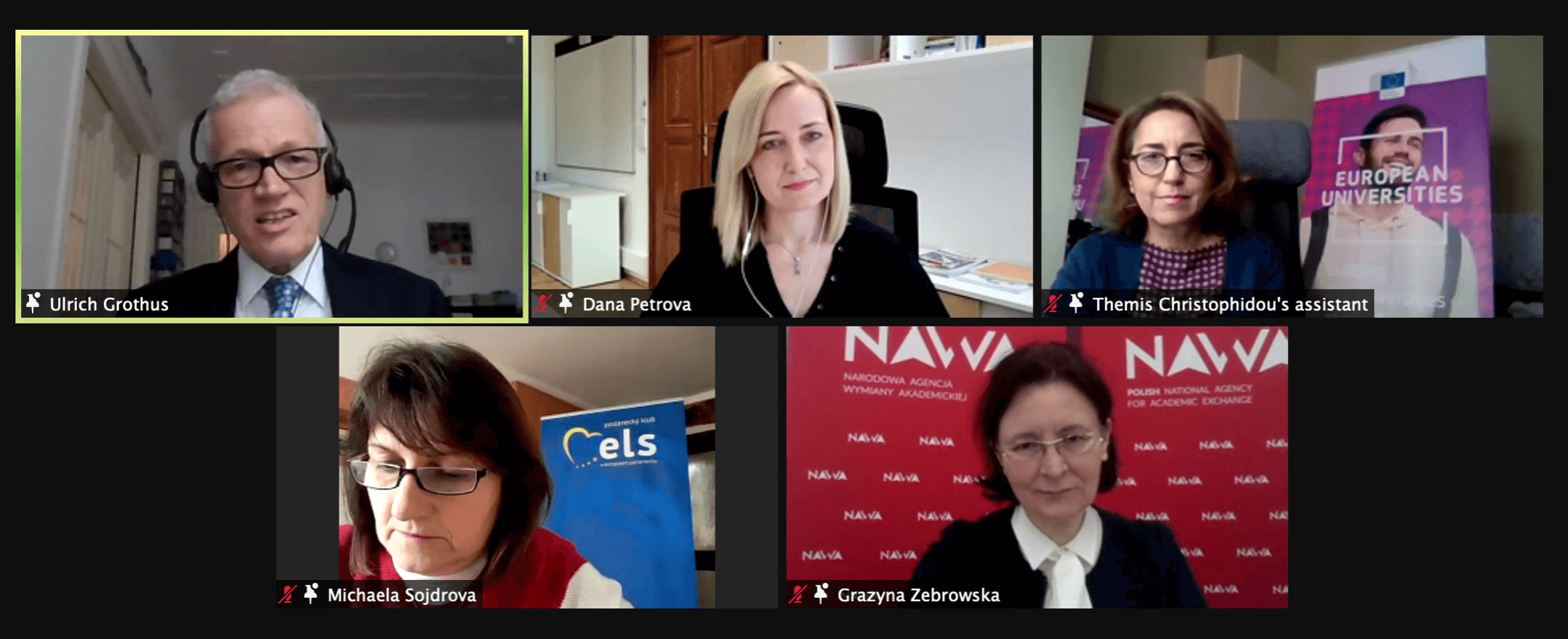 Dana Petrova, the Vice-President of ACA and the Director of the Czech National Agency for International Education and Research (DZS), was one of the main speakers of the opening panel European Education Area 2025 – Policy Directions in Higher Education. "The programme of the event and the mix of participants from reputable European institutions focusing on education or research made this a unique opportunity for connecting the top experts with policymakers in an open dialogue. The new Erasmus+ programme will be a crucial tool in the upcoming transformation of higher education and our role is to help universities use it strategically", says Dana Petrova, commenting on the significance of the event.
The discussion also focused on specific approaches higher education institutions and national agencies can employ to put new European directions into practice. Special emphasis was put on Erasmus+ activities and their synergies with relevant funding schemes.