Czech National Agency for International Education and Research
Welcome to the website of the Czech National Agency for International Education and Research!
We are a publicly-funded organisation falling under the competence of the Ministry of Education, Youth and Sports. Our main objective is to facilitate international cooperation in education and to encourage as many different individuals and institutions as possible to become involved in international activities. We provide information, consultancy and analytical services to all target groups active in education. Our main partners are schools and other educational institutions, non-profit organisations and companies, local government bodies, and individuals – generally students, teachers, people from the management of all types of schools, youth workers, adult educators, and other professionals in the field. 
On behalf of the Czech Republic, we are responsible for the administration of two large European educational programmes, Erasmus+ and the European Solidarity Corps, and a number of other smaller programmes, such as the AIA, AKTION Austria - Czech Republic, the Barrande Fellowship Programme, CEEPUS and the EEA Grants. We are also active in numerous international networks (eTwinning, Eurydice, Eurodesk, and EPALE) and we run Study in Czechia, an initiative that encourages foreign students to study in the Czech Republic. We are also in charge of issuing certificate of posting to study Czechoslovak citizens at universities in the countries of the former Eastern Bloc before 1989.
For the media
Media breakfast
We hold meetings with media representatives at joint breakfasts regularly. We have now also launched an online platform where you can find live broadcasts of the events with the possibility to send questions. You can also find statistics, video interviews with program participants and other information there.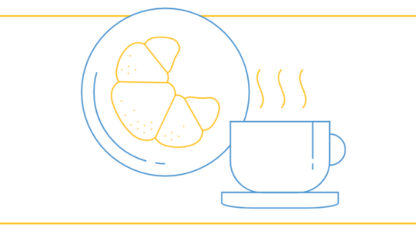 Press releases
History and mission of the organization
Our history dates back to 1961 when our predecessor, the University of 17 November, a Czechoslovak institution enabling foreign students from developing countries to study here, was established. 
In 1974, the organisational side and study agenda was taken over by the new Jiří Wolker Centre which was renamed the Foreign Relations Centre five years later. This organisation took care of foreign students from countries such as Ethiopia, Angola, Syria, Afghanistan, East Germany, Mongolia and, especially, Vietnam. Czechoslovak students, meanwhile, were sent to Hungary and Bulgaria. 
In 1995, having significantly expanded our activities, we assumed the name Foreign Services Centre. Finally, in 2013, in step with a further gradual broadening of our agenda, we changed our name to the present Czech National Agency for International Education and Research. 
Our mission is to contribute to the development of international education in the Czech Republic. We award grants and scholarships for international and mobility projects, we help schools to develop and their staff to receive additional training, and we promote other activities in the field of lifelong learning. We keep abreast of the latest world trends in education and try to introduce them into the Czech environment. Besides overseeing studies abroad, we also support career guidance and nurture Czech cultural heritage around the world. We regularly release publications and contribute to foreign documents, organise conferences and attend trade fairs.