Amazing Opportunity for Czech Universities. What Is the News from EAIE?
The 32nd Annual EAIE Conference and Exhibition took place in Barcelona. This year, 22 Czech universities represented our country.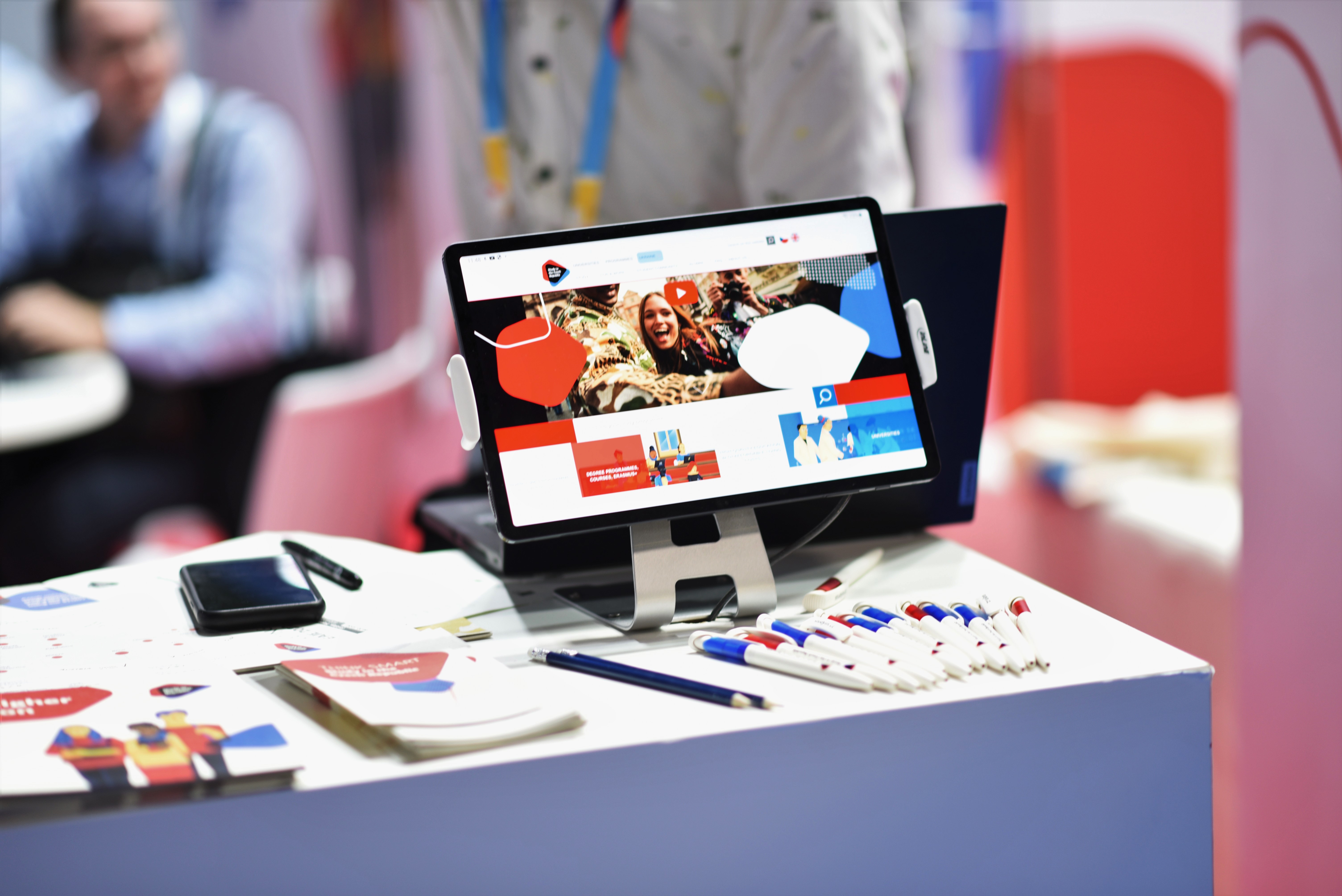 Last week, we hosted a national stand at the EAIE Conference and Exhibition (European Association for International Education) in Barcelona. Representatives from 22 Czech universities joined our delegation and were able to take advantage of the exhibition booth of our initiative Study in the Czech Republic with ten consultation points to meet up with potential partners from institutions all over Europe. This landmark event in the international higher education sector for European experts and beyond presented a unique opportunity to establish cooperation with international partners after a three-year pause caused by the COVID-19 pandemic. It might have been the long hiatus which brought more people than ever to this year's conference: with over 6200 participants from over 90 countries, the 32nd annual EAIE Conference was the largest to date. 
Czech Republic became a part of its history in Barcelona with a reception we hosted jointly with the Czech Embassy in Madrid on the occasion of the Czech Presidency of the EU Council. With over 400 guests, the reception was one of the largest social events of this year's EAIE. The ambassador at the Embassy of the Czech Republic in Spain, Ivan Jančárek, and Michal Uhl, the Director of the Centre for International Education and Research, gave opening speeches."I believe we can not improve the Czech educational system without further strengthening internationalisation. It is necessary that Czech students and academic staff take part in international mobilities or projects so that the quality of development of higher education institutions is ensured. Internationalisation spurs modernisation in the Czech higher education system, as it brings international students and experts. Conferences and exhibitions such as EAIE are critical – they are the birthplaces of future international collaboration which are so important for the success of higher education institutions," says Michal Uhl.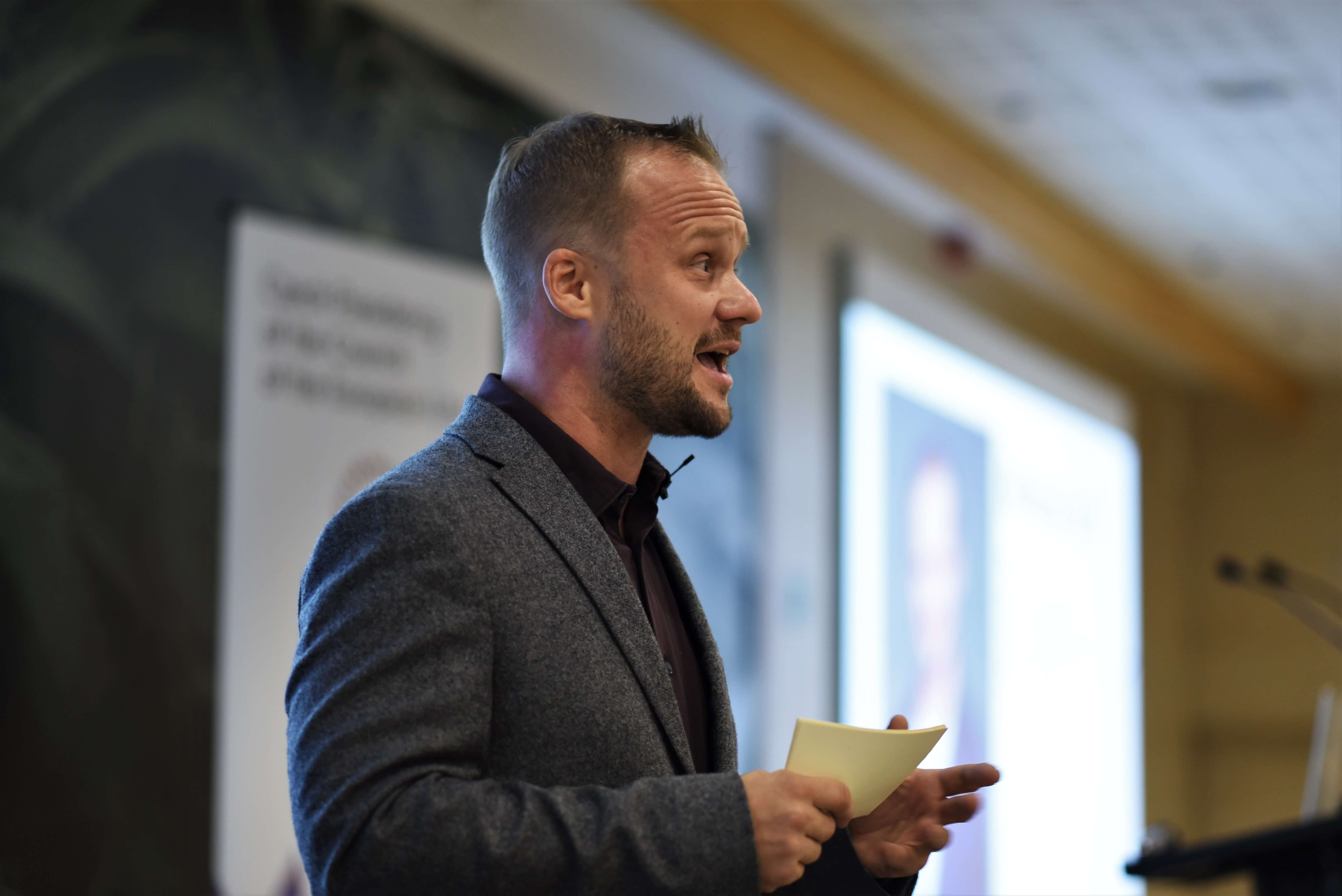 Representatives from Czech universities echoed his words in the following days. "Internationalisation is one of the priorities of our university. This exhibition presents an amazing opportunity to meet with international partners, strengthen our cooperation and connect with new partners. Beyond that, the conference is a chance to gain international experience and share best practices," said Leona Stašová, Vice-Rector for International Affairs at the University of Hradec Králové. 
EAIE is not merely an exhibition and an event where one can establish international collaboration. Crucially, it is also a conference with a wide range of lectures, workshops, debates and networking events. The theme of this year's conference was The future in full colour, which metaphorically referred to the ever-expanding toolset of tools used in international activities of higher education institutions, which help paint a vivid and inclusive picture of our shared future. 
The theme was reflected in the selection of topics of the conference. Many lectures and debates explored such topics as internationalisation "at home", diversity or inclusion in the higher education sector. The programme also reflected current events such as the war in Ukraine, the COVID-19 pandemic, and its impact on the European educational system. Volunteer Centre of Masaryk University, which was actively involved in helping students from Ukraine affected by the war as well as international students who were impacted by the pandemic, was awarded a prestigious EAIE AWARD for internationalisation.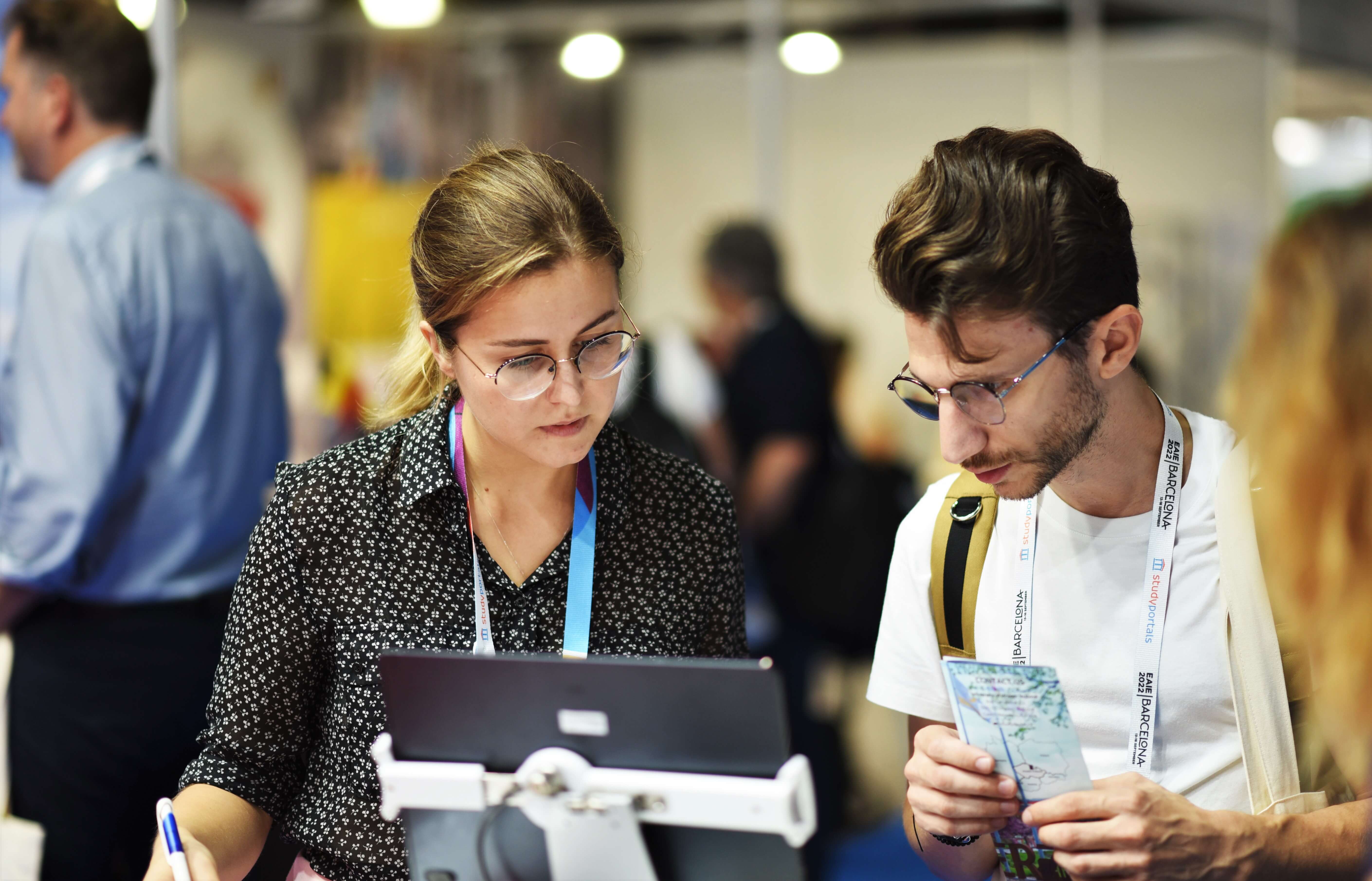 "We met a lot of interesting people from Europe and beyond, from South America, North America. These are regions we would like to reach and where we would like to work in more intensively. If it wasn't for this event, we might not have met these potential partners, which is why this is a wonderful opportunity," said Karolína Otcová from the External Relations Department of the Czech University of Life Sciences Prague about one of the main benefits of EAIE.
Explore the photo gallery from this year's EAIE:
We thank all 22 representatives of Czech universities for the wonderful representation of Czech higher education in Barcelona, and we look forward to the next Annual EAIE Conference and Exhibition, which will take place 26 –29 September in Rotterdam, the Netherlands. 
 Following Czech universities attended EAIE 2022: