How to support and integrate young refugees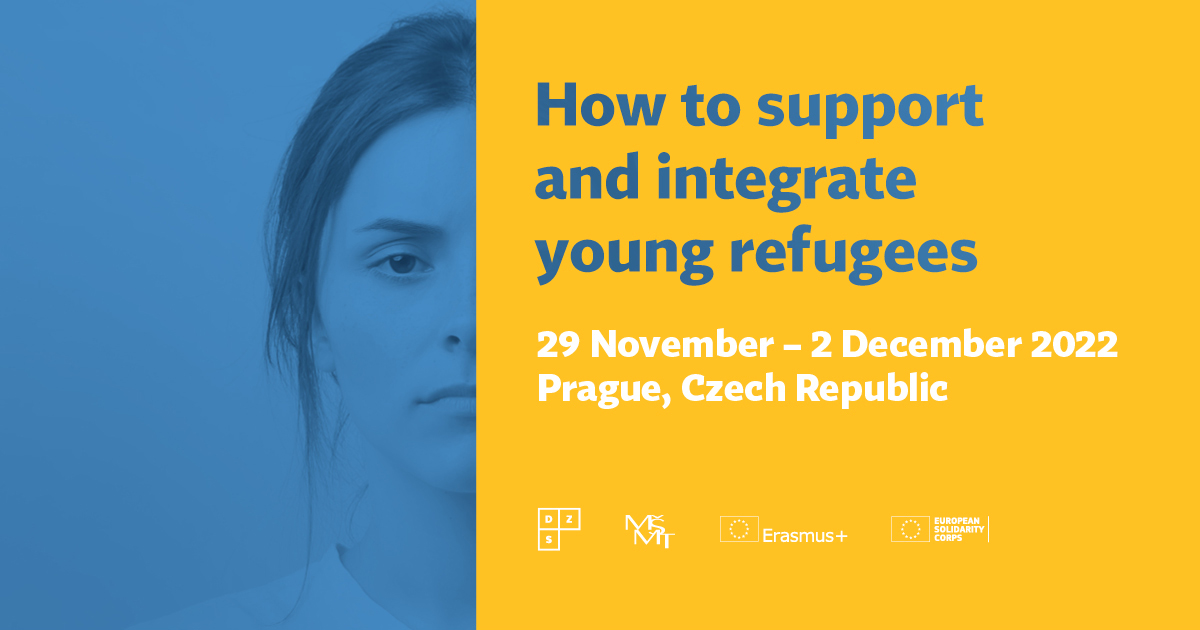 Zveme vás na mezinárodní  seminář, jehož cílem je podpořit a motivovat pracovníky s mládeží, aby zapojovali mladé uprchlíky do svých aktivit nebo jejich aktivity využívali jako způsob podpory uprchlíků.
V rámci akce se můžete těšit na praktické workshopy, sdílení příkladů dobré praxe či na možnost networkingu se zahraničními kolegy.
Více informací včetně přihlašovacího formuláře naleznete zde. 
Přihlašování je otevřeno do 7.10.2022.