Erasmus+ Teacher Academies: webinar on Call 2022
We would like to invite you to a webinar on Erasmus+ Teacher Academies. The event is organized by the CZELO office and SAAIC, the Slovak National Agency for Erasmus+.
During the webinar, the Teacher Academies initiative, as well as current call and FTOP portal, where project applications are submitted, will be introduced. This will be followed by the presentation of a successful applicant from the previous call, who will share his experience. At the end, there will be room for questions. The deadline for project proposals within this call is in September 2022. 
The webinar will be held primarily in English.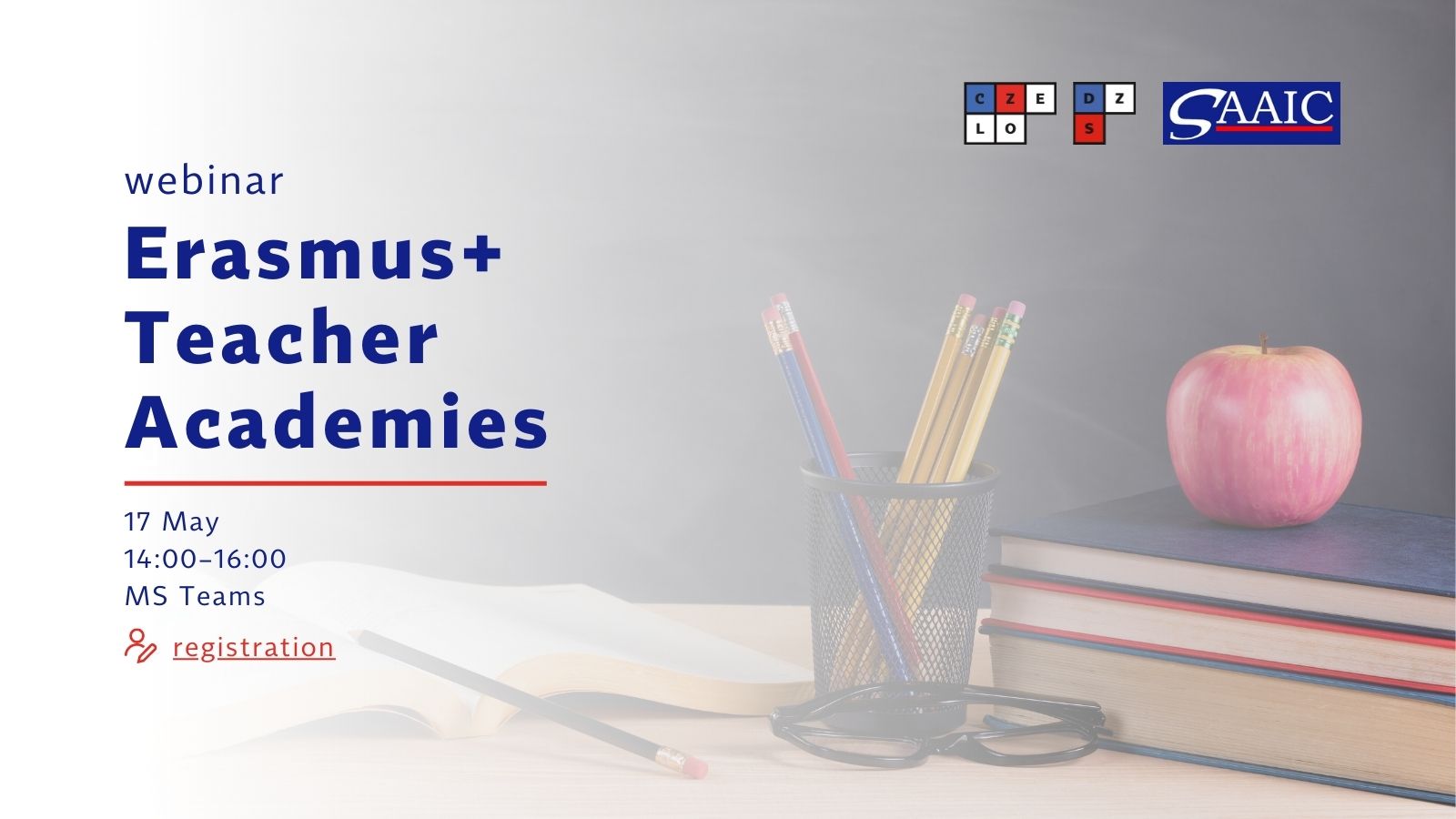 Who is the event for
Professionals in education