Microplastics are also found in glaciers and on mountain tops
Another edition of Science Café in Prague House with Ondřej Adamovský attracted almost 60 guests.
The Czech Liaison Office for Education and Research in Brussels (CZELO) together with the Representation of the South Moravian Region to the EU in Brussels, the Czech Center in Brussels and the Representation of the City of Prague in Brussels organized another edition of Science Café on 24 May 2022. Science Café is an evening focusing on a discussion between scientists and those interested in science from the general public. They have the opportunity to broaden their interest in a specific field in an informal environment. This time the invitation was accepted by Mgr. Ondřej Adamovský, PhD, from the research centre of the Faculty of Science of Masaryk University - RECETOX. The topic of discussion was microplastics and their impact on the environment and our organisms.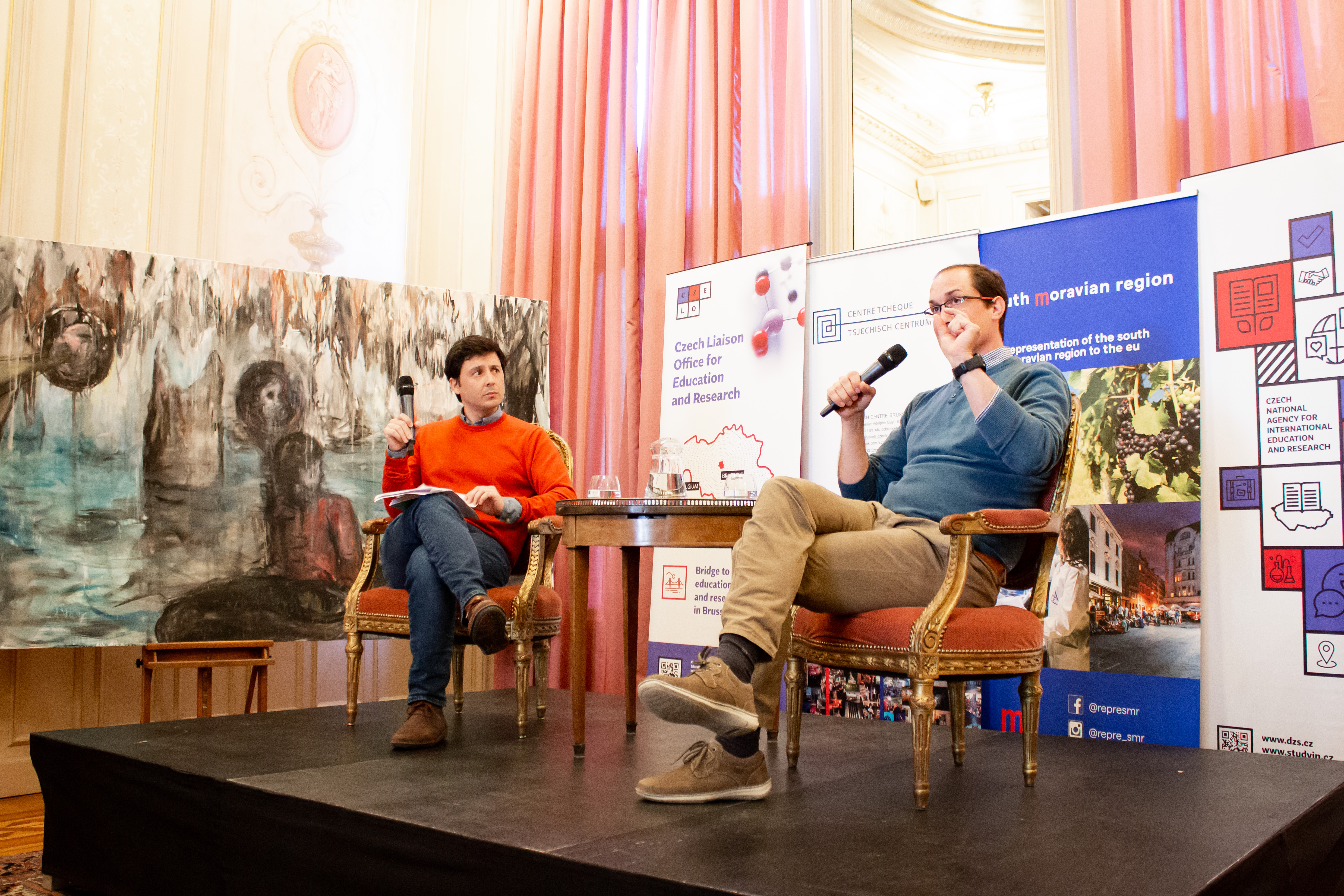 Ondřej mentioned that it is essential to limit the use of plastic products, which is the only solution to reduce microplastics, this would for example slow down the expansion of the "plastic island" in the Pacific, which is currently the size of Europe. The debate also touched upon how microplastics affect marine animals, these consider plastics to be plankton and tend to consume them, which prevents them from eating nutrient-containing foods. This is further reflected in their growth and longevity. Last but not least, he pointed out that microplastics can reduce the immunity of the human body and the fact that the consumption of microplastics is practically inevitable.
During the discussion, the audience was asked whether microplastics could affect human fertility and whether there are preventive measures against the effects of microplastics and nanoplastics on the human body.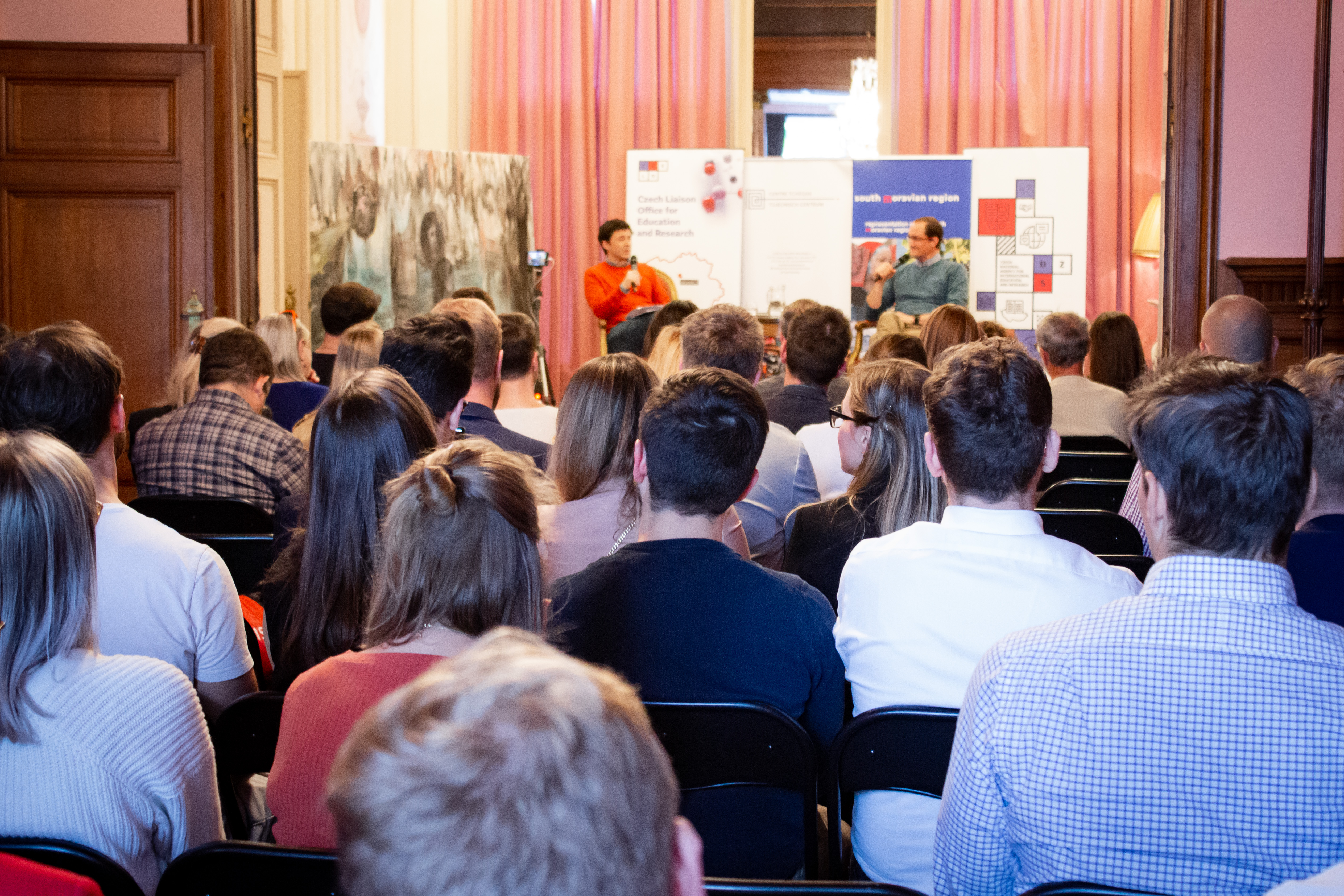 Ondřej Adamovský is a Czech toxicologist who obtained a doctoral degree at Masaryk University in 2010 with a focus on Ecotoxicology and Environmental Chemistry. Ondřej works at the research center of the Faculty of Science of Masaryk University and also as a researcher at the University of Florida. In his research. Ondřej focuses on environmental toxicology, the aim of which is to understand the mechanisms and long-term effects of acute and chronic exposures to anthropogenic chemicals and natural toxins.
Photo: Czech Centre Brussels