Introducing DZS Sustainability Strategy
The Sustainability Strategy contains a plan for inclusive and digitalized education and eco-friendly mobilities and projects.
Here at the Czech National Agency for International Education and Research (DZS) we believe that the impact our work has is far more significant and broader than we might imagine during our everyday job. We believe education, including education that goes beyond borders, is one of the fundamental prerequisites for reaching sustainable development. That is just one of the founding ideas for the DZS Sustainability Strategy.
The Strategy is based on the internationally recognized Sustainable Development Goals set by the UN, with goal number 4 (Quality Education), and 9 (Industry, Innovation and Infrastructure) which supports science and research, being the most crucial for DZS.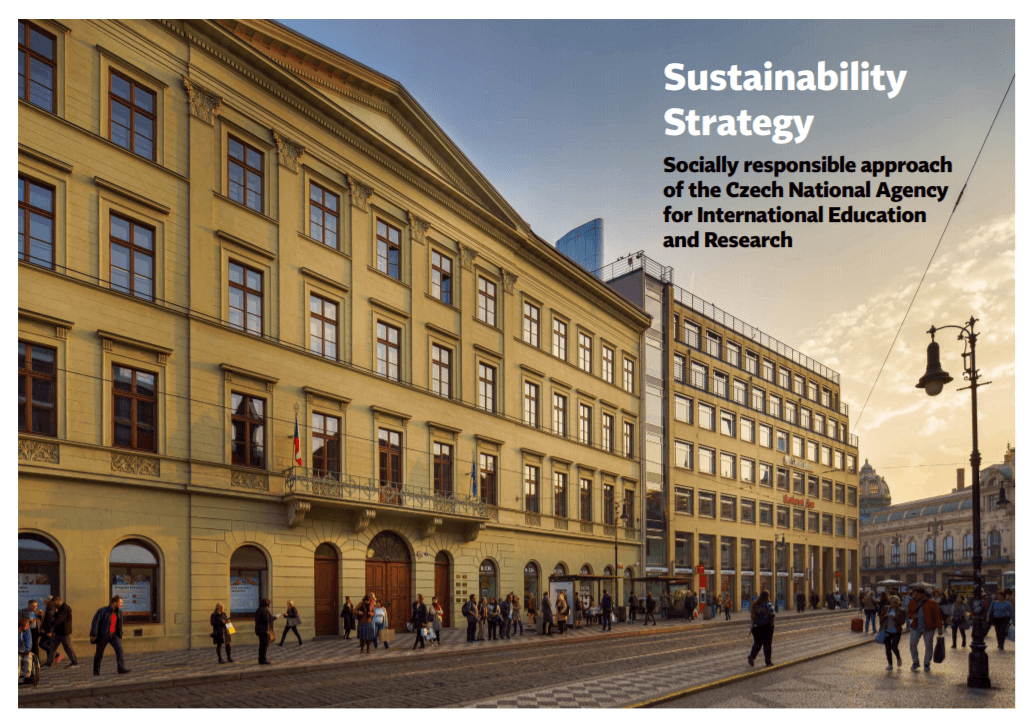 The Strategy reflects our know-how and our potential for solving national and international challenges in education and elsewhere. We want to focus on three main areas: cooperation with experts when improving the quality of education and research and contribute, for example, to solving the challenge of inclusion or digitalisation. We would also like our education programmes participants to apply the principles sustainability in their behaviour and we as DZS hope to operate even more responsibly than before, in accordance with the requirements and expectations of all interested parties.   
"The topic of sustainability is slowly becoming relevant to an increasing number of institutions in the public sector. We have approached sustainability in a comprehensive way and defined a long-term plan. It's an important commitment for us and we would like to lead by example," says Dana Petrova, the Director of DZS.
One of our first challenges that await us is to reflect the sustainable approach in the new Erasmus programme period 2021–2027. Another one is to calculate the carbon footprint of our organization. By setting up measurable indicators and reporting, we want to continue to strengthen our transparency and open communication.