How to make learning abroad available for everyone? European Citizens' Learning Mobility Panel
Citizens from all 27 EU countries presented 21 recommendations in Brussels to increase access to and awareness of learning abroad.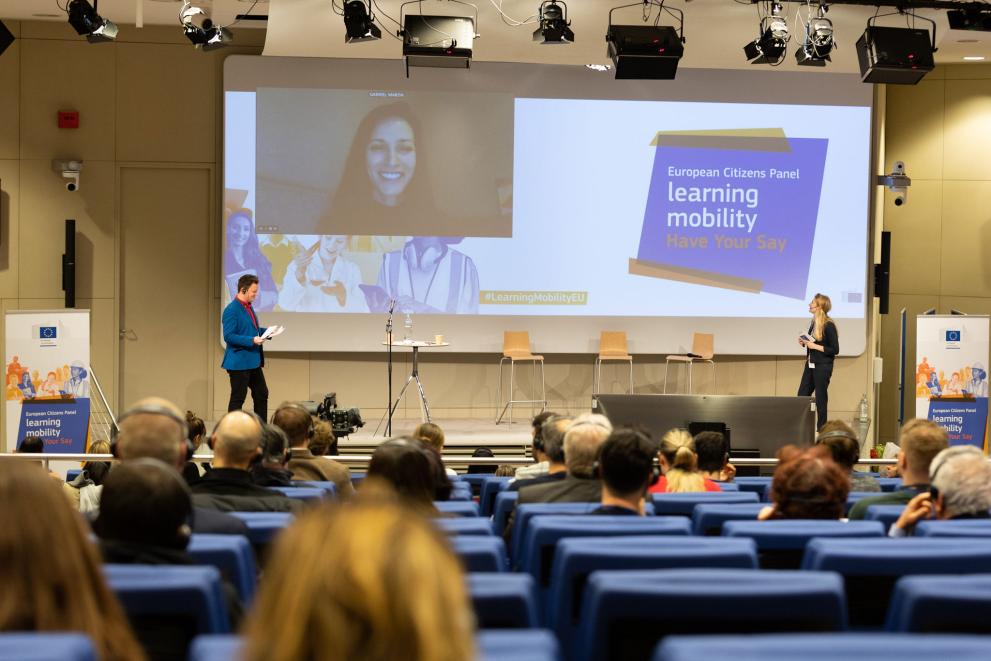 During March and April this year, on the initiative of the European Commission, a public citizens' panel was held in Brussels on the topic of international learning opportunities, i.e. educational mobility in Europe. 150 randomly selected respondents from different age groups and backgrounds, including Czechia, participated in three meetings, both in person and online, to discuss the upcoming proposals at the European level, including the challenges and obstacles they pose. However, in this and previous panels, one-third of the respondents were always under 26 years of age to be representative of Europe's future generations.
Their sessions resulted in 21 recommendations. These aim to create a more accessible learning environment for all, regardless of age, and stress the importance of raising awareness of opportunities and encouraging participation of those facing limited opportunities. In them, participants highlighted critical areas for improvement. They also focus on the opportunities and challenges presented by digitalization and new technologies and propose sustainable solutions to minimize the environmental impact of mobility.
What are the European Citizens' Panels for?
Between 2021 and 2022, four Citizens' Decision Panels were the focal point of the Conference on the Future of Europe. They brought together 800 EU citizens to share their expertise and opinions in their own languages (with interpretation) on topics such as the economy, social justice, jobs, education, culture, youth, sport, digital transformation, EU democracy, values, security, the rule of law, climate change, health, migration and the EU's role in the world. At the end of the panels, they then made 178 recommendations, which later resulted in 49 proposals and more than 300 related actions.
These panels were a ground-breaking democratic exercise at the European level, putting citizens at the heart of shaping the future of the European Union. Citizens who attended the conference called for similar but more frequent opportunities to participate in European policy-making in the future. In response, European Commission President Ursula von der Leyen announced the creation of a new generation of citizens' panels to consult with randomly selected citizens on some key proposals at the European level.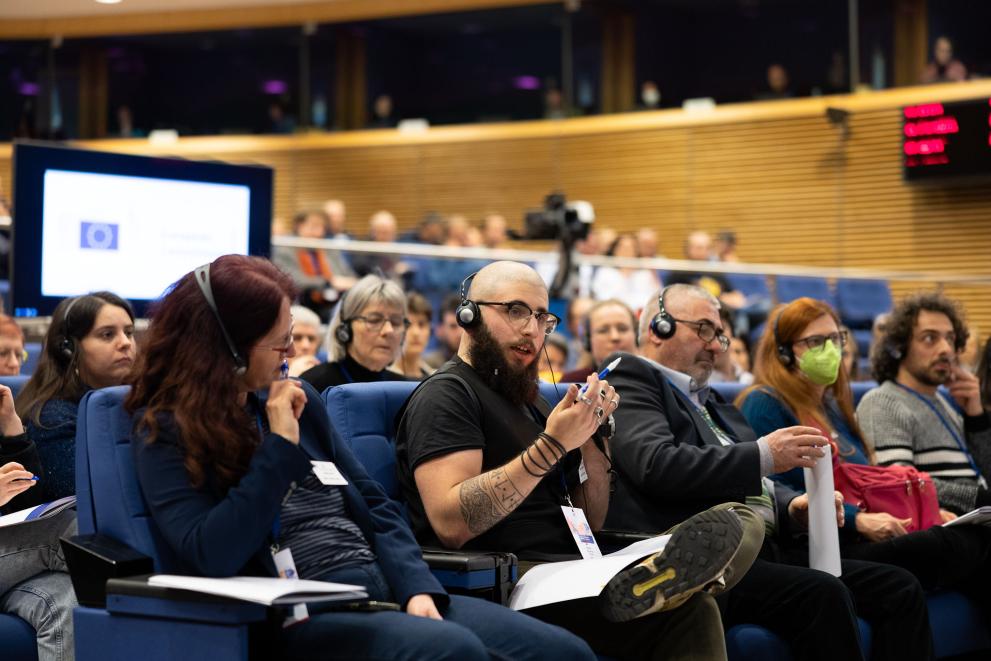 The recommendations resulting from this panel will be considered by the Commission in the proposal for a Council recommendation on learning mobility later this year, with an expected timeframe in the third quarter of 2023. It will also serve as an indicative framework for addressing incentives and barriers to learning mobility.
Six Czech citizens also participated in the panel. Mrs. Jiřina Potočná, one of the respondents, was very interested in the topic. "I took the panel as a personal challenge, I have been retired for 11 years and therefore at a distance from the work process and computer technology. I supported the idea of expanding travel and exchange opportunities for the older generations - they don't have as many options." Whether all of the recommendations that came out of the Brussels panel will be implemented, she cannot predict. "Everyone involved has been extremely diligent and helpful in their work on the recommendations, although finding common ground on many issues has been difficult, especially given the different attitudes of citizens from different countries and their social backgrounds. It will now be mainly a matter of political decisions of individual states whether and to what extent to get involved, a question of their helpfulness and flexibility, and of course, last but not least, a question of finances," concluded Jiřina Potočná.
The ACA (Academic Cooperation Association) also published its vision and views on the forthcoming European framework for learning mobility in May. The publication "Policy Input: Towards a revised European learning mobility framework: ACA vision and way forward" consider consultations with ACA members (among other national agencies including the CLA). More information can be found on the ACA website.