Czechia represents its universities in the USA under the Study in Czechia banner
NAFSA, the world's largest international education event, started today. As a tradition, the Czech delegation is attending too.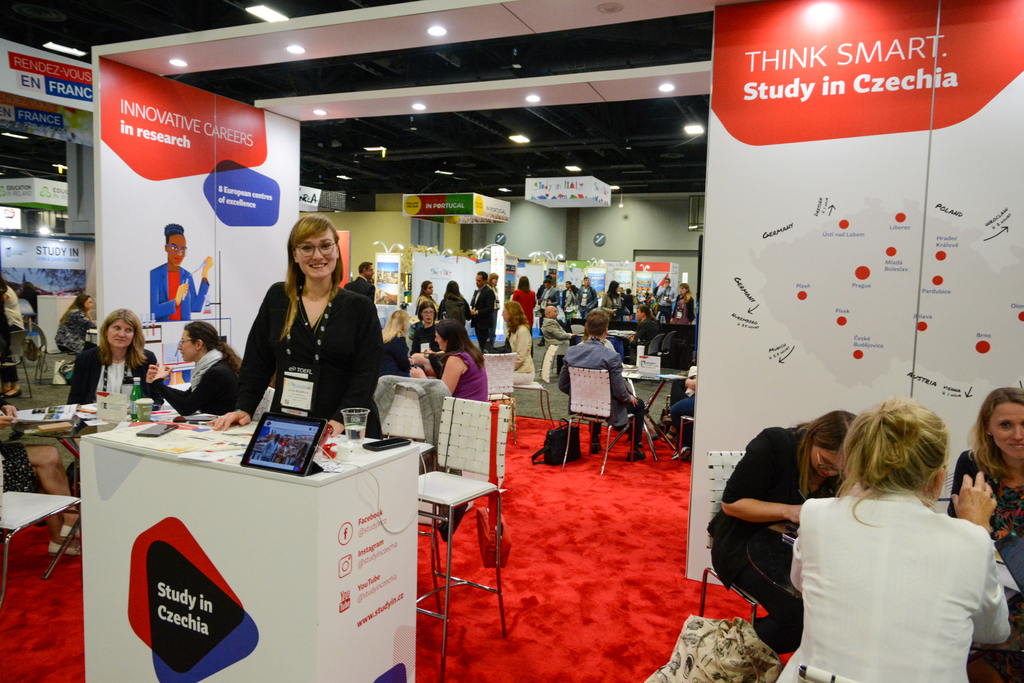 The Association of International Educators began its 75th annual conference today, this time in Washington, D.C. The NAFSA 2023 Annual Conference & Expo, a flagship event in the field of international education, brings together experts working in the area of international education, university representatives, educators, and other interested parties from around the world from May 30 to June 2.
NAFSA takes place annually in the US and, together with the Asian APAIE and European EAIE conferences, forms a trio of global events that international education professionals should not miss. NAFSA is the largest of these three events. This year, over four hundred exhibitors from all over the world are participating in the trade show portion of the event. Among them is also Czechia's stand under the banner of our Study in Czechia initiative, which we traditionally organize. Czech universities have the opportunity to present their activities and establish new international contacts. This year, nine Czech universities are participating in the event. 
Czech universities at NAFSA 2023:
Czech University of Life Sciences in Prague    
University of South Bohemia in České Budějovice
Masaryk University in Brno
University of Ostrava
University of New York in Prague
Charles University in Prague   
Palacký University in Olomouc
Prague University of Economics and Business
Academy of Arts, Architecture, and Design in Prague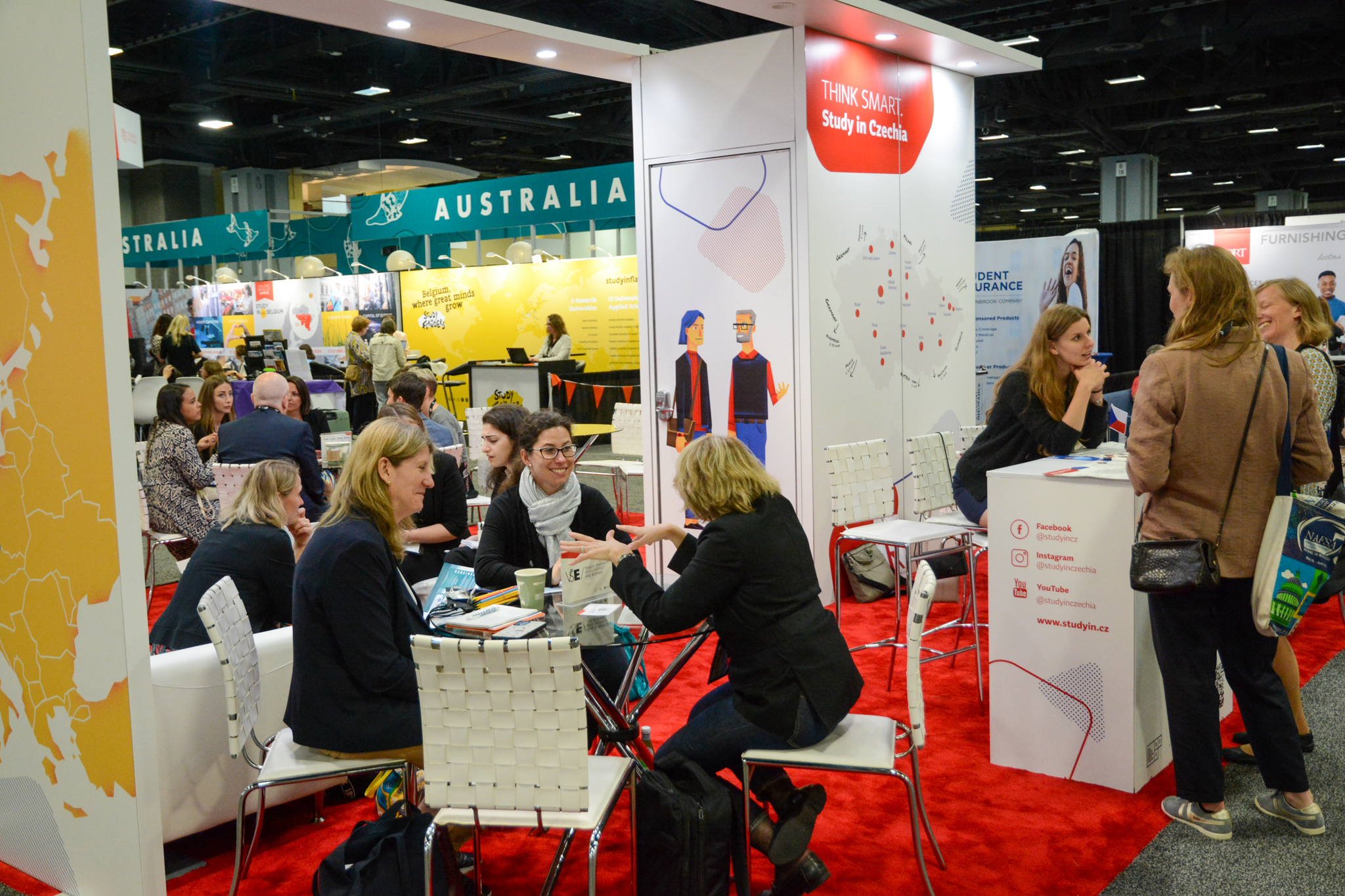 This year's conference is subtitled "Inspiring an Inclusive Future". This was also the spirit of the opening of the event. A full room of participants first enjoyed a message from U.S. Secretary of State Antony J. Blinken. Then the Executive Director of the organizing association, Fanta Aw, addressed the audience. In their speeches, both stressed the need for education to look to the future, adapt to new conditions, and offer equal opportunities for all.
Nadia Murad, the 2018 Nobel Peace Prize Laureate, was the keynote speaker of the opening plenary. The young human rights activist encouraged participants and used her personal story to illustrate the importance of education, which she sees as the instrument that gives people their voice. "People who have had the privilege of receiving a quality education in their lives should use it to make the world a better place. Therefore, promote equality in education, teach tolerance, and foster in pupils and students the belief that they can make a difference," she concluded.
Over the following days, the conference will offer visitors presentations on student, teacher, and staff travel, new models of inclusive internationalization, or discussions on pressing issues such as policy-making in international education or building strategies to strengthen international education.