The Commission launched new Erasmus+ App
This is an important milestone in the digitization of the Erasmus+ programme. The app promises easier administration.
On 21 September, the European Commission officially launched the new Erasmus+ App, which is valid throughout the whole European Union and available in all EU languages. As a novelty, each student can also receive a digital European student card through this application. The main purpose of the Erasmus+ App is to simplify the international mobility process, especially the administration related to it.
The application shall reduce unnecessary paperwork, thus relieve the environment as well as higher education institutions and students. At the same time, the Commission hopes that the digitization and simplification of the processes related to international mobilities will make them accessible for more students and potential participants in the programme.
Online one-stop shop
The application works as a one-stop shop, where institutions and students can connect with each other. It also provides students with all the necessary support before, during and after their mobility. They can find there various information, from the list of universities involved in the programme to useful tips from their chosen destination and experience of other peers. At the same time, they can take care of the necessary administration in the app such as signing a contract and managing their documents.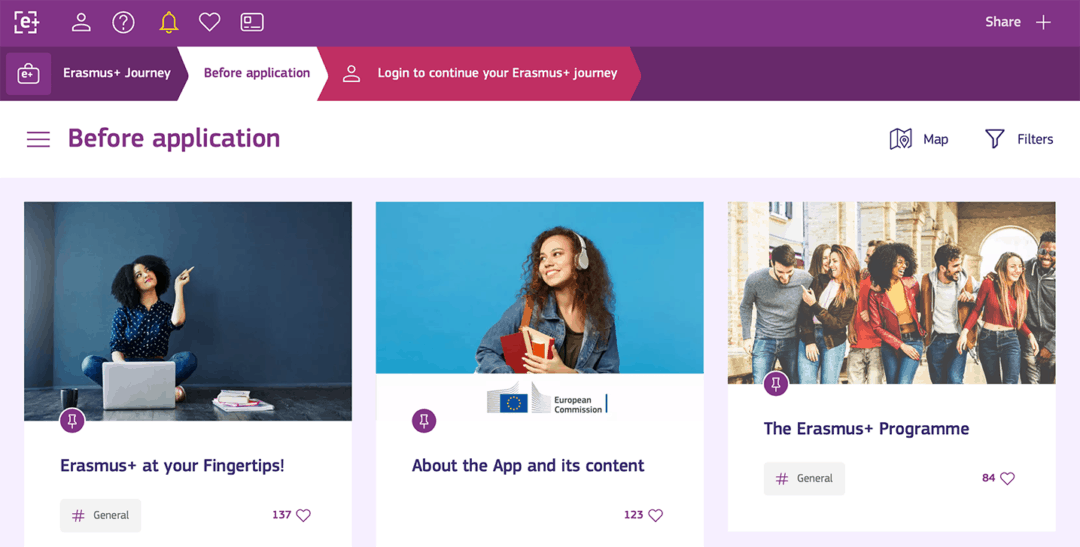 The application was presented in January this year for the first time and it has been modernized with several new features since then. Especially, the virtual European student card has been intergrated into the app, thanks to the Erasmus without papers initiative which now involves over 4 000 universities. The card enables students to access services at the host university, gathers offers from student organizations and also opens the door to other opportunities in the host country such as admission to museums or tips for interesting cultural events, etc.
The app can be downloaded for free at Google Play or App Store, it is also accessible on the internet. More info can be found in the Commission's press release.