International Student and Alumni Meetup Ostrava
Are you currently a student or graduate of a Czech university from both long or short-term studies? Are you  ready to boost your networking skills? Eager to get inspired by a moderated discussion with experienced graduates? Interested in learning what alumni services are offered by universities in the Moravian-Silesian Region? Anxious to meet companies looking for international employees?
Join us at the International Student and Alumni Meetup in Ostrava on 12 October!
Register and check out the programme
Invite your international friends and stay tuned
Get to know our Czechia Alumni programme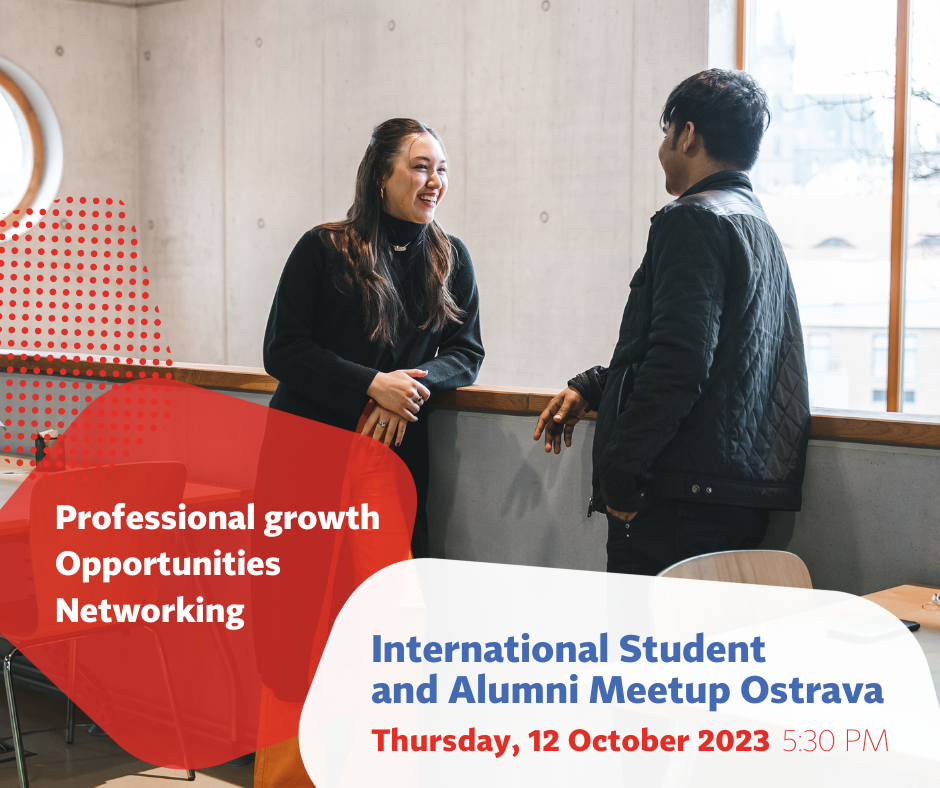 This event is organised by the Czech National Agency for International Education and Research (DZS) in cooperation with the University of Ostrava and the Ostrava Expat Centre.