Over twenty consortia succeeded with innovative projects for higher education, including three Czech universities
The European Institute of Innovation and Technology (EIT) selected winning Innovation Capacity Building for HE projects.
23 projects out of the 64 submitted ones succeeded in the Innovation Capacity Building for Higher Education pilot call for proposals. In the winning consortia, 135 higher education institutions (HEIs) and 140 other partners (companies, research centres, public authorities and associations) are involved, including three Czech universities. EUR 27.5 million has been allocated for the pilot projects, which will last for two years, until July 2023. The second call is planned for this autumn, the exact date has not been confirmed yet.
The aim of this initiative is to achieve a systemic impact and promote sustainable growth and employment across Europe. The EIT therefore called on higher education institutions and their partners to design institutional action plans aimed at improving their entrepreneurial and innovation capacity.
Each consortium can receive a maximum of EUR 1.2 million: up to EUR 400,000 in the first phase of the project (July–December 2021) and another EUR 800,000 after the successful completion of the project (January 2022–July 2023).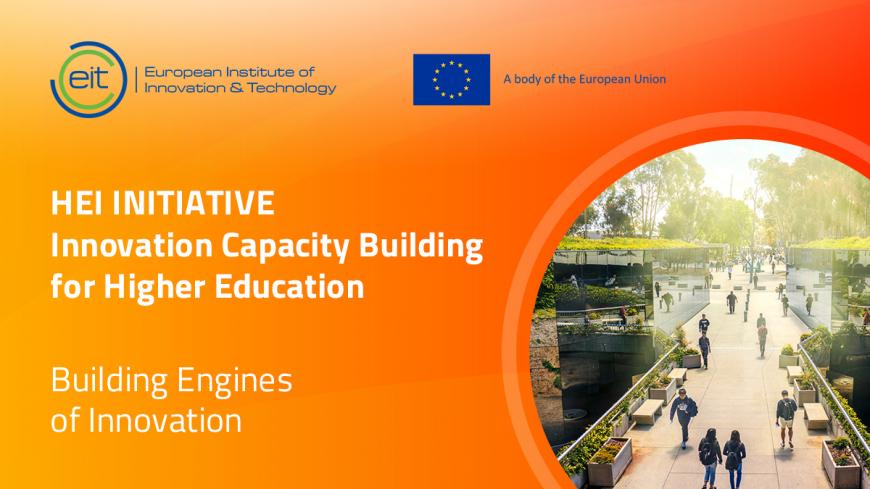 Czech participation
The Czech Technical University in Prague is part of the TANDEM+ project consortia (Transformation, Acceleration, Networking, Development, Entrepreneurial Education and Mentoring+). The alliance will focus on developing entrepreneurial thinking, promoting the international exchange of talents and start-ups as well as building a network of European universities, the EIT Knowledge and Innovation Communities (KICs) and partners from regional ecosystems. The long-lasting impact of the project will be ensured through mentoring, trainings and micro-credential programmes.
Technical University of Ostrava has joined the SUA (Scale Up Academy) project, which proposes establishing of a new cross-European scale up network. The network will connect six EU Member States and support 140 established SMEs in their transition to the next stage of growth and development. The target audience includes owners and managers of small and medium-sized enterprises who are interested in internationalizing their company and moving it to the next level.
Another successful project is INVENTHEI (Innovation and Entrepreneurship in HEIs), in which the University of Pardubice is involved. The consortium aims to have enough highly educated young entrepreneurs and innovators by 2025, which should help create dynamic innovation districts and facilitate the setup or inshore of knowledge-intensive companies offering cutting edge technologies, products and services. At the same time, innovation districts represent an ideal opportunity to develop students' entrepreneurial skills.