Bridging formal and non-formal education or lifelong learning. What were the key themes of the FutureEdu conference?
The third edition of the international FutureEdu conference took place at Opero, Prague, on the topic of education in new forms.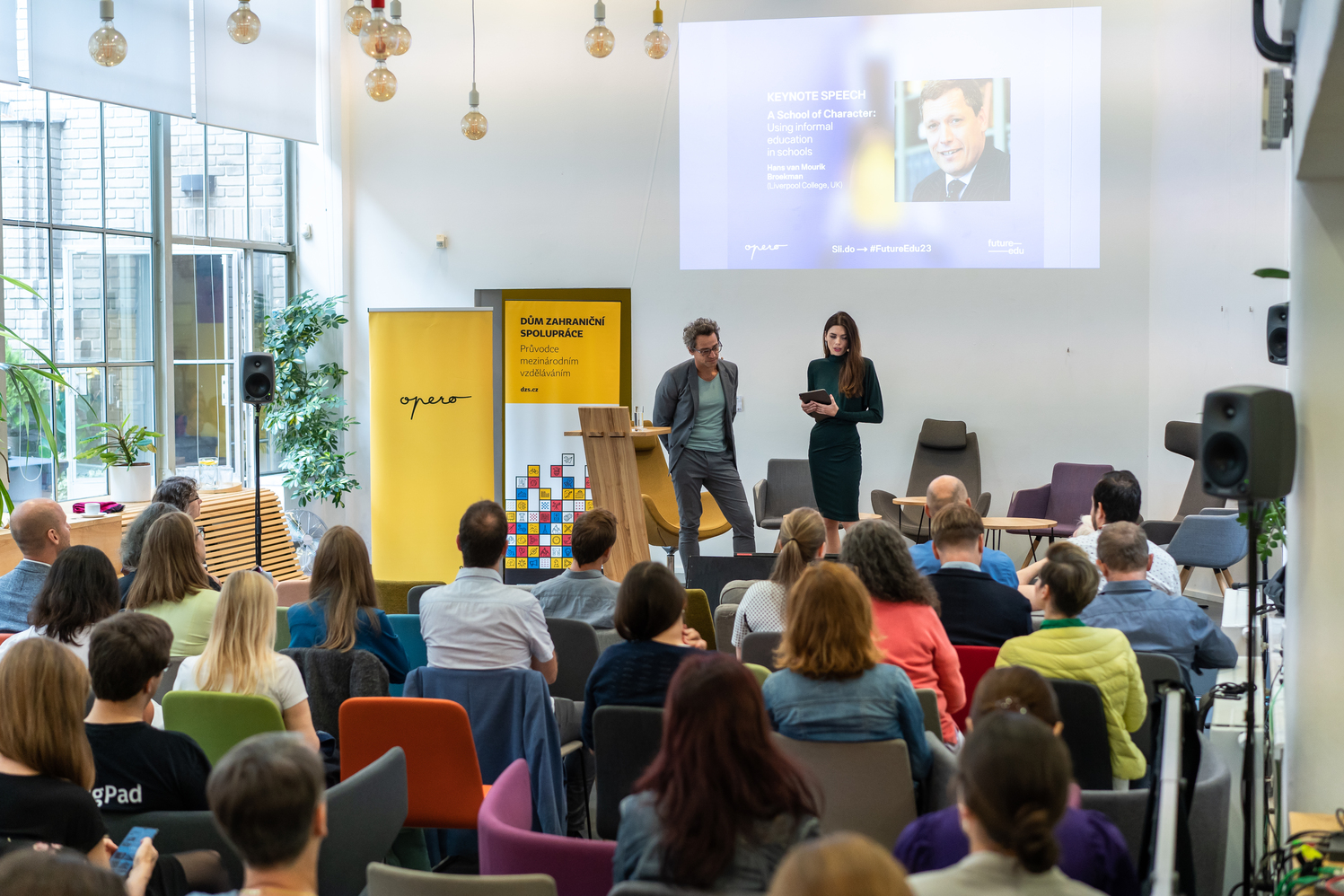 Photo: Jakub Watzek
How to stay motivated for a lifetime of learning, and why is it important? What are the benefits of non-formal education, and why do we need it? All of these topics were discussed at this year's FutureEdu international conference, of which we were the main partner. Thanks to the hybrid format, representatives of schools, associations, and non-profit and governmental organizations could connect in person and online via streaming. Through panels with experts on education policy strategies and current trends in education, participants were able to learn more about visions for the future of the Czech education system, and how to help that future. These topics were also touched upon at our Schoolink conference, which took place at the end of August.
The whole day was hosted by Bob Kartous, a university lecturer, publicist, and expert on educational innovation and misinformation, and Markéta Beková from the National Pedagogical Institute of the Czech Republic.
In addition to moderating the conference, Bob Kartous also took the floor as a speaker. The author of the book No Future highlighted the importance of information literacy, which is increasingly required in today's digital age. "Only in this way will we feel that we are living meaningfully, that we have life in our hands and can participate in it," summarized Bob Kartous.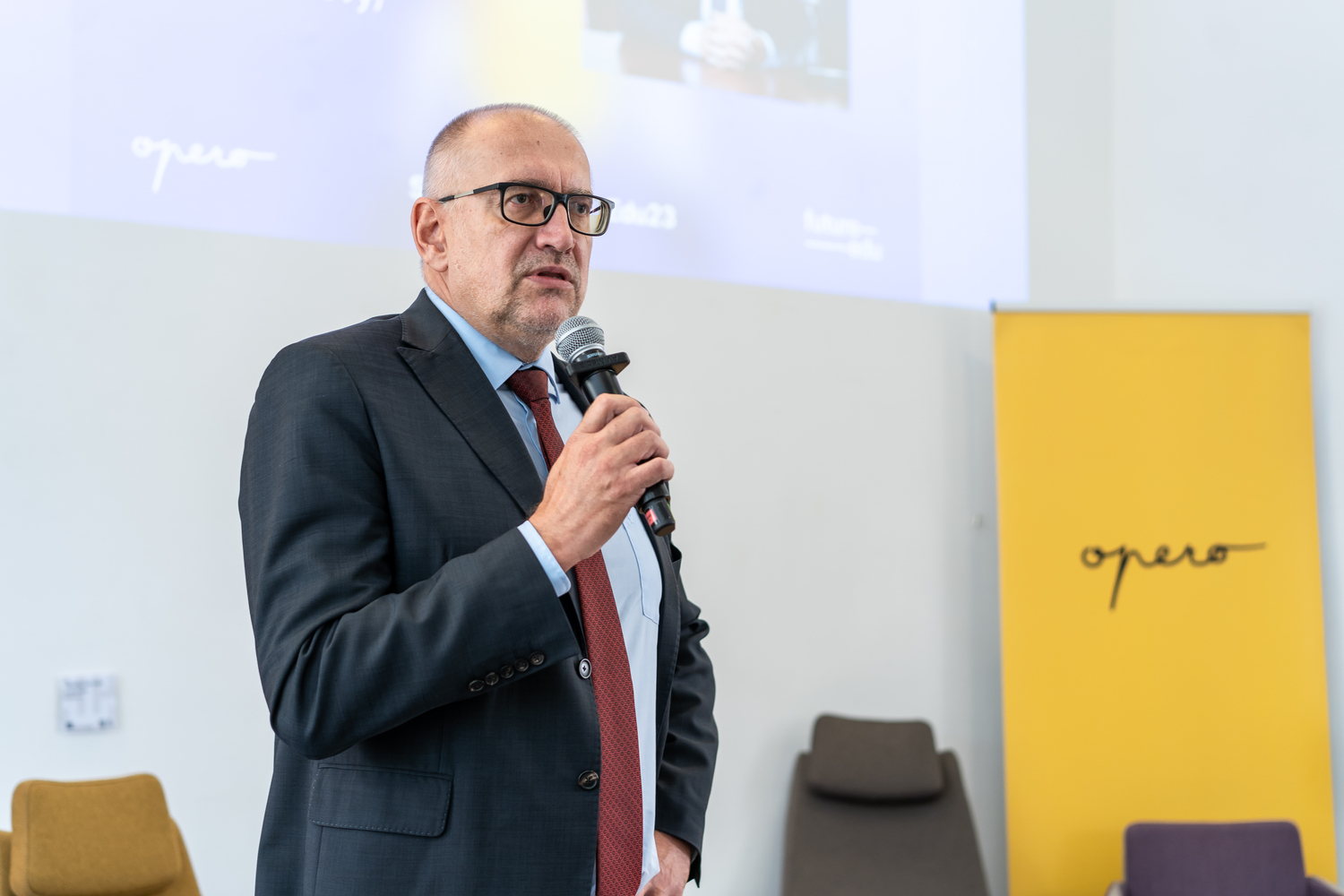 The conference was also attended by special guests, such as the Minister of Education Mikuláš Bek, who supported the importance of innovating Czech education for the changing needs of the labour market. Other speakers included Hans van Mourik Broekman, Principal of Liverpool College in the UK, Professor Jiří Dvořák, a Swiss doctor of Czech origin based in Zurich, and Lisbeth Trinskjær from the Association of Folk High Schools in Denmark. This example of good practice in the form of an informal school that offers innovative methodological approaches to teaching students showed that it is possible to incorporate informal education into standard classes and transform them. "This is essential for the future of our society," summarised Lisbeth Trinskjær. 
Šimon Presser, Head of Youth and Sport Division at the Czech National Agency for International Education and Research (DZS), spoke in a panel discussion on information and digital literacy against the background of non-formal education. "In the future, non-formal and formal education will be more and more intertwined, and competences instead of factual knowledge will become the main focus. That is why it is more important to acquire competences such as the ability to work with information and to look at it critically. These competences are formed especially in non-formal education, including international education, for example in the framework of Erasmus+ projects.  During international exchanges, young people can learn to communicate better with people from different cultures or in foreign languages, acquire new skills, and learn a lot in a short period of time. One of our main goals is inclusion so that everyone can participate in international education, even from disadvantaged backgrounds," said Presser.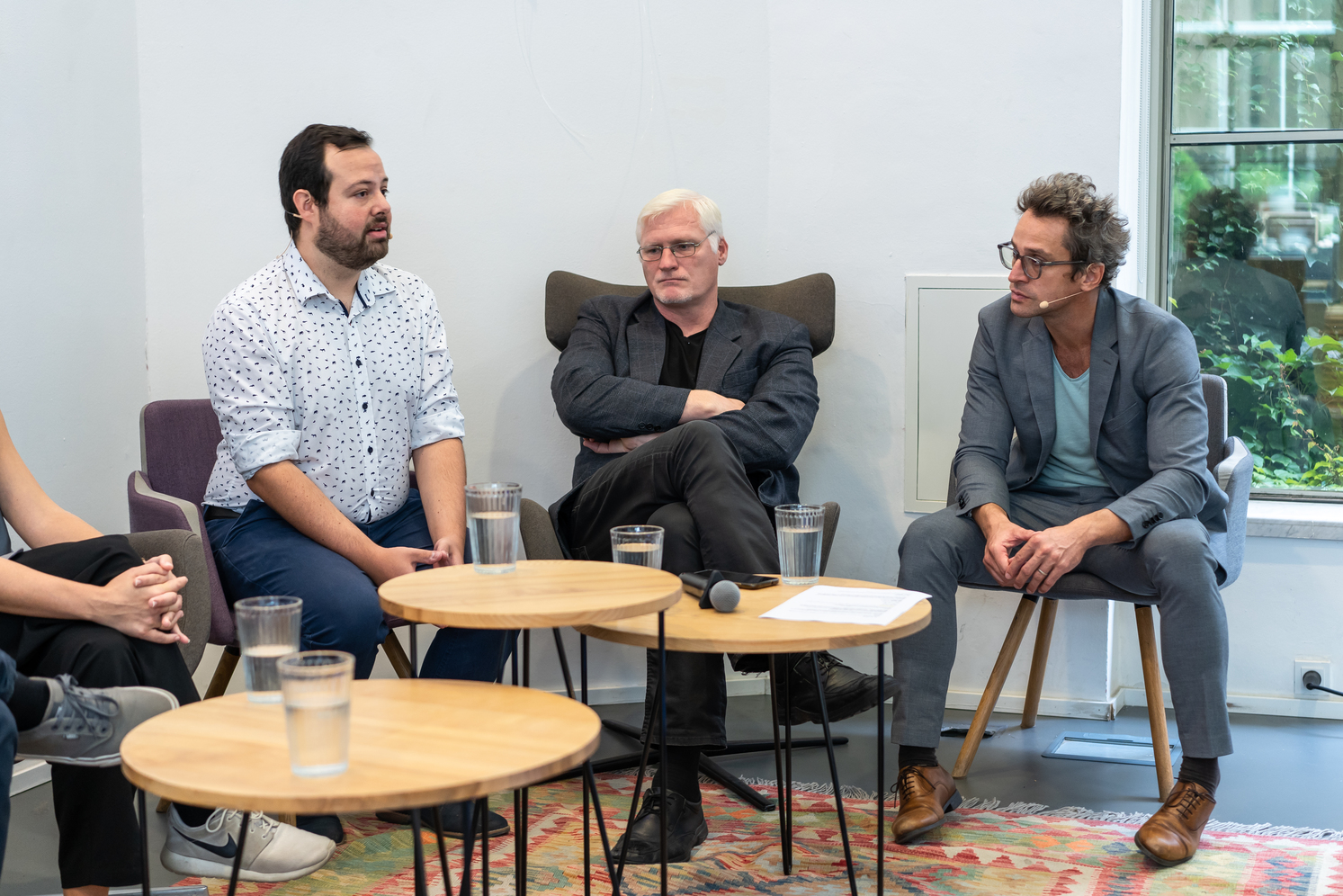 Sustainability is undoubtedly another important issue for our future. Petr Daniš from the Vzdělávací centrum Tereza and author of the book Climate as an Opportunity spoke not only about useful resources for climate education in schools and good practices but also about how to further increase our literacy in climate improvement and understanding of climate change. 
Michal Uhl, Director of DZS, introduced the participants to the concept of "Lifelong Learning Friday". It is based on the idea of a four-day working week, already being tested in several European countries, such as Iceland and currently in Germany. However, the idea of the DZS director has an innovative component, namely the use of this "spare" fifth day for self-learning. "In today's digital world, we have to adapt to the change this world is going through, especially in our education system. Education must respond to new conditions and technologies - if we fail to acquire key competencies such as the use of languages, interaction, and cooperation in diverse groups but also autonomy, the social problems of society will only increase with the development of digital technologies," warned Michal Uhl. But how can we achieve this transformation? "The formal education we receive in schools is no longer sufficient for the rest of our working lives as it used to be. Lifelong learning must become part of our lives. So-called micro-certificates, small specialised certificates of completion without having to go through an entire university programme, inspired by the non-formal education, can play a crucial role in this," said Uhl.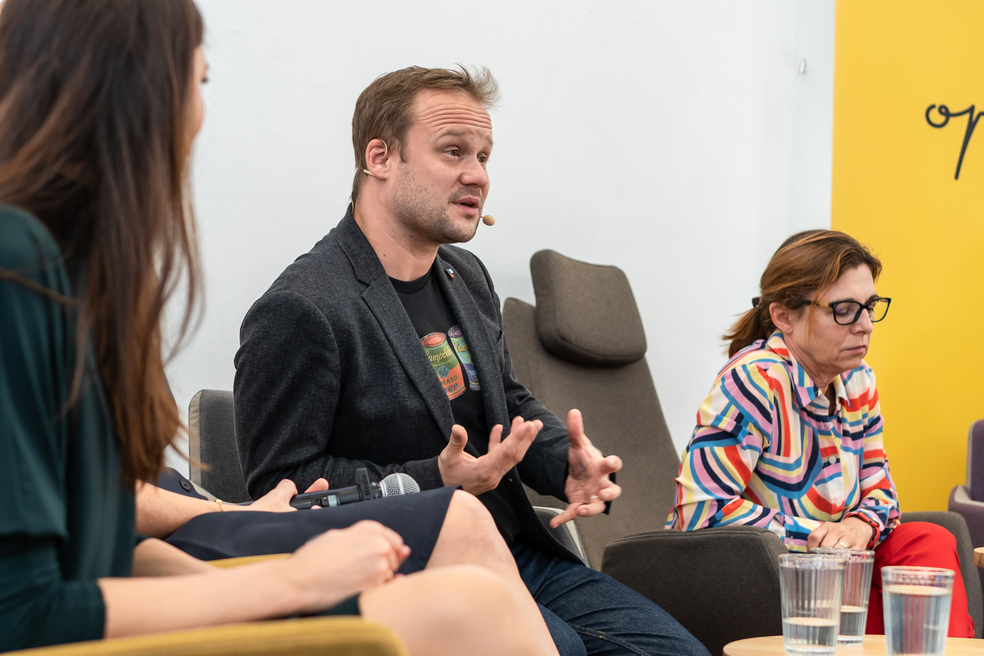 The future of the Czech labour market was also discussed by Milan Vašina, Executive Director of the Aspen Institute Central Europe. Together with the Boston Consulting Group, they have produced a study that offers a unique model of the labour market until 2030 with a view to 2040 and a series of recommendations for lifelong learning for employees.
We stayed on the topic of the importance of lifelong learning not only for working life. "Exposure to an international environment is also a major factor for lifelong learning. This year, we expect around 25,000 people to experience going abroad. This is almost a third of the year's generation," said Michal Uhl, Director of DZS.
So how can we break down the barriers between formal and non-formal education in the Czechia? "What is important is to get rid of the informal and formal categories," said Daniel Pražák, a primary school teacher, in the last panel discussion. Milan Mikin Appel, based at the Prázdninová škola, agreed: "These two worlds are not separate and can inspire each other in many ways."
In case you were unable to attend the conference, you can still watch it on this link anytime.